rogue [rōg]
n. apart from the herd, above the rest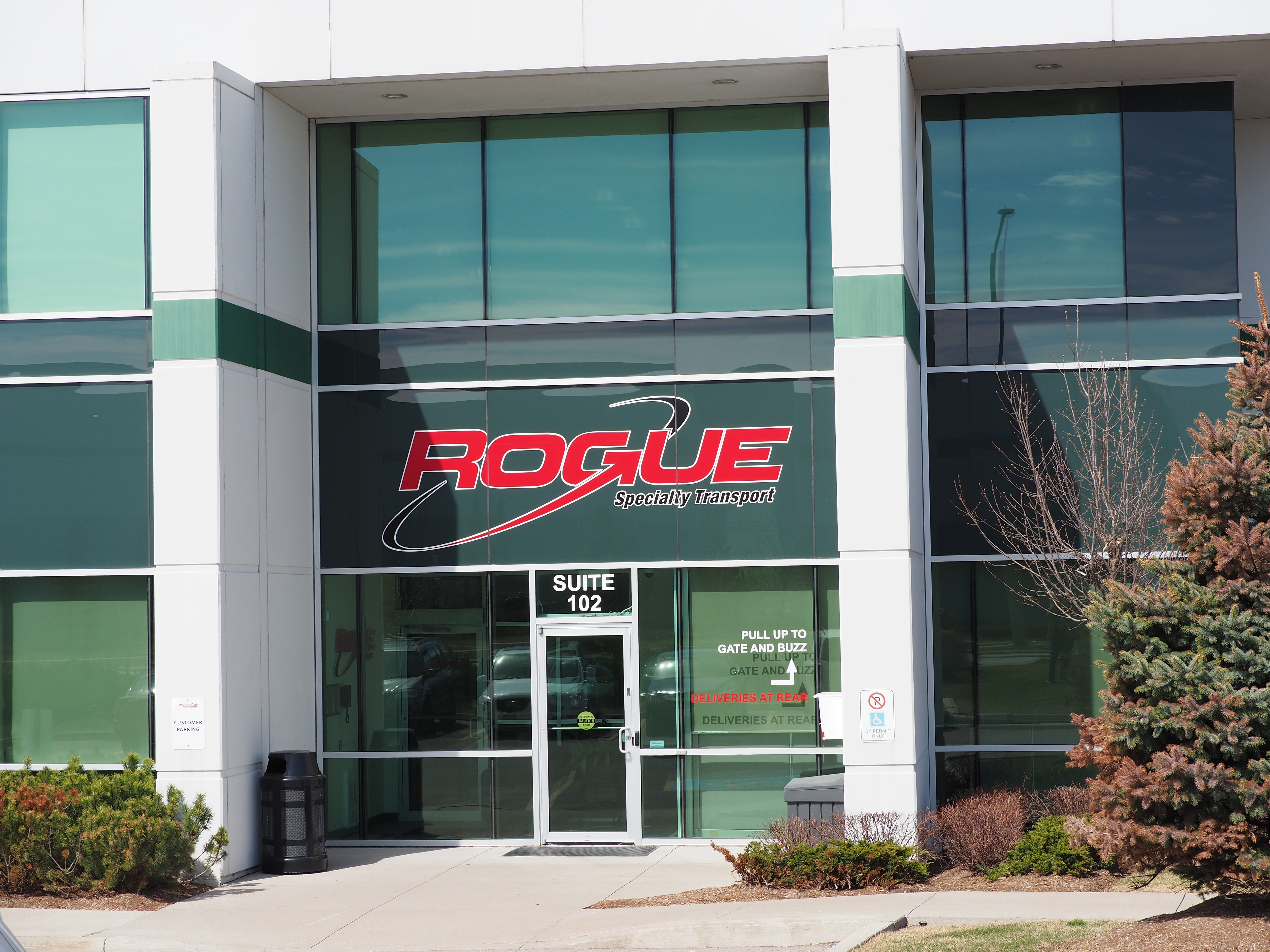 Mission Statement
Rogue is committed to meet and exceed our customer's logistics needs with innovative technology and creative solutions. We provide reliable and consistent quality service, delivering exceptional value and integrity while protecting patient's health by satisfying all Health Canada Regulations.
Company overview
For over 30 years, Rogue Transportation has been offering transportation and logistics service to healthcare customers across Canada.
Rogue ensures our customers are provided with GMP-compliant warehousing for storage and distribution of drugs and medical devices as well as transportation solutions for LTL and TL for Ambient 15 to 25°C and Cold Chain 2 to 8°C in Ontario and Quebec.
Rogue now holds a Drug Establishment License. This enables Rogue to provide our customers with the highest level of compliance.
Rogue's Quality Department ensures ongoing compliance with the latest Health Canada guidelines for transportation, storage and distribution of temperature controlled products.
Our team is committed to building mutually beneficial relationships based on our strong commitment to quality, regulatory compliance and environmental sustainability.
We know quality does not happen by accident
it happens by design
Why go Rogue
We know and understand our partners' products and services
We understand the definition of "Partner", and continuously works on improving our relationship in this role
We have extensive experience with High Value moves and special handling
We are constantly upgrading and improving logistics strategies and expanding our geographic coverage to increase performance and reduce costs
Cost Reduction Strategies
Order consolidation to maximize capacity and efficiency while reducing cost
Eliminate unnecessary services by working closely with our partners and customers, don't book a rush if a same day will do! Big savings!
Coordinate delivery and pick-up schedules to reduce cost and prevent empty miles
Create new loading solutions to increase capacity and reduce cost
Review partnerships quarterly and track on time, OS&D, and rates to look for best options to reduce cost and increase efficiency
Utilize appropriate size vehicle to reduce cost
Employ local helpers to reduce travel miles and expense for out of town jobs
Continuous Improvements
Retrofit all existing vehicles with new technologies to improve onboard telematics and provide improved Integrated GPS Tracking and Asset Tracking
Implement new auto-routing software to increase route efficiency and OTD and decrease fuel comsumption.
Add improved Temperature and Humidity monitoring with real time communication & reporting
Retrofit vehicles with a collision detection and collision avoidance system to prevent or greatly reduce accidents and delays
Build comprehensive reports and increase accuracy of reports with our TMS software system to help manage cost – allowing for proactive issue resolution.
Build an improved customer interface with increased real-time data including automatic notifications for pickups/deliveries and inventory updates.
Measurements
Reporting Capabilities
On Time Service Level Reporting broken down by: HV, Same Day, Next Day, Expedited, Demo (and more)
Delivery Exception Reporting
Lane Frequency
End Point Tracking
OS&D – Damage Service Level Reporting
Claims Reporting
Volume Tracking – Weight, Order Volume, Base/Fuel/Accessorial – Total Revenue Spend
Time Level Reporting – Order by Date (day of week, week of month), Time – Peak vs. Non-Peak
Destination Point Reporting
Forecasting
Technology
Transportation Management System:
Enhanced multi-dimensional & multi-faceted order entry, dispatch and reporting system providing fully automated and integrated industry leading capabilities allowing for a seamless order entry, dispatch and reporting process
Auto-entry, auto-dispatch, auto-reporting to eliminate the need for additional resources, eliminate mistakes and human error
Integrated customer facing portal technology with full functionality reporting, tracking (GPS), forecasting, EDI and customer integration to provide you with full real time end to end visibility on all shipments, at all times
Asset Maintenance Management, enhanced routing/scheduling with full automation ensuring all shipments are pre-routed and dispatched, guaranteeing delivery and meeting service level expectations
Business Intelligence provides Rogue and our partners with industry information, trends and opportunities for improvement in areas of efficiency and productivity
Mobilecomms Integration to allow for direct dispatch to driver communication via two way contact, GPS tracking, order pickup/delivery and real time order completion tracking